Stories from career leaders and international student champions from top universities
Used by leading universities to empower international students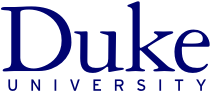 One of the huge values for us is the expertise of the Interstride team and their partners in creating webinars, content, and resources. It just feels like Interstride is two steps ahead, or sometimes ten steps ahead of where we would be.
Greg Victory, Assistant Vice President of Student Affairs and Fannie Mitchell Executive Director, Duke Career Center
Students find the webinars useful, and they also like the fact that they can just search for jobs and research companies that would sponsor them for H-1B visas. I've had several students reach out to me telling me that they have gotten interviews from companies that they found through Interstride. It's been a very positive experience.
Julian Huenerfauth, Assistant Director for International Student Career Services
Interstride provides exactly the same type of content that career centers are looking to provide. One of the challenges that career centers face when it comes to creating high quality content is that it takes a long time to create enough content to cover all the necessary areas of interest for international students. At Interstride, all of that content is baked in, and it is all highly relevant and of great quality.
Carly Smith, Director of Career Education
I had a student from the Philippines come to my office today who wasn't sure how to get started with her internship search. I had her register for Interstride right there and then I walked her through how to use it. After giving her some networking pointers and encouraging her to watch one of your webinars tonight, she left my office practically dancing down the hall.
Bob McGee, International Career Manager

Interstride is the #1 platform to attract, engage, and retain international students
180+
higher-ed institution partners
80,000+
students and alumni from around the world
1
seamless portal to support students to suceeed