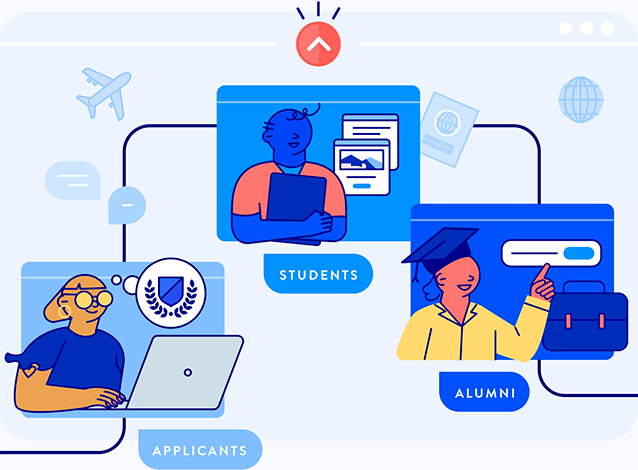 Attract, engage, and support international students
An integrated platform to support international students and alumni at every step of the way, from admissions through graduation.


Strategically reach international students at any stage!
Applicants
Students
Alumni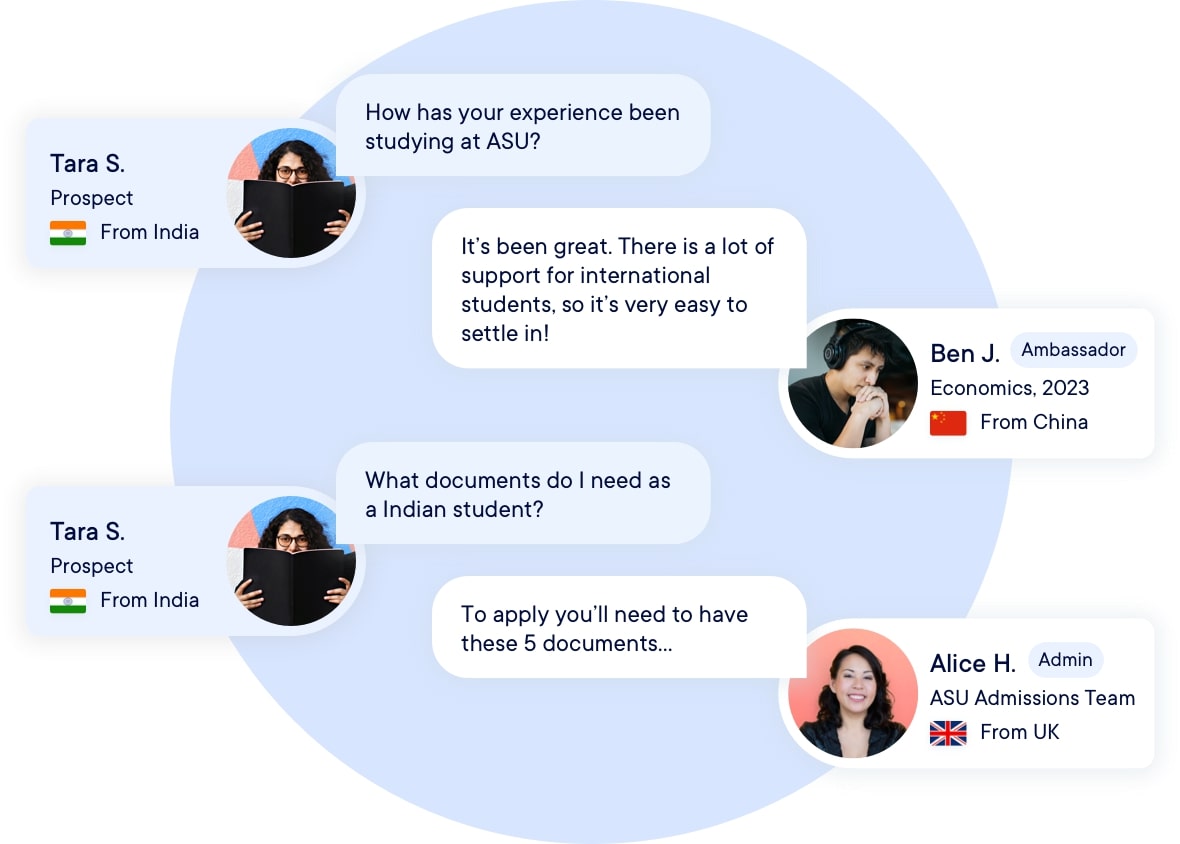 Effectively engage and enroll more international prospects
Connect prospects 1:1 with student ambassadors & admissions officers.
Leverage peer-to-peer marketing
Authentically engage applicants to ensure they are receiving the support they need from early exploration stages through enrollment.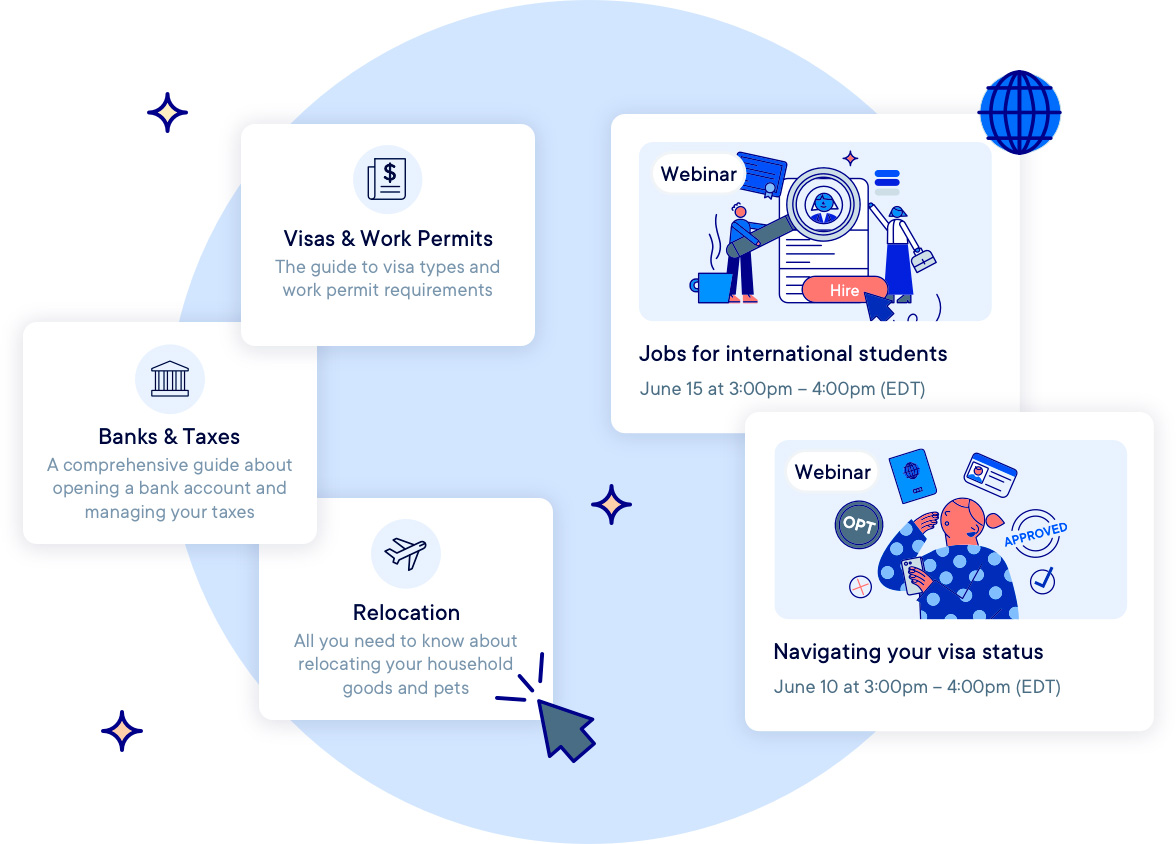 Empower your career center to better support international students
Make a positive impact on existing international students
Effectively support students in their job search, community building, and immigration journey from arrival through graduation.
Access expert resources created specifically for international students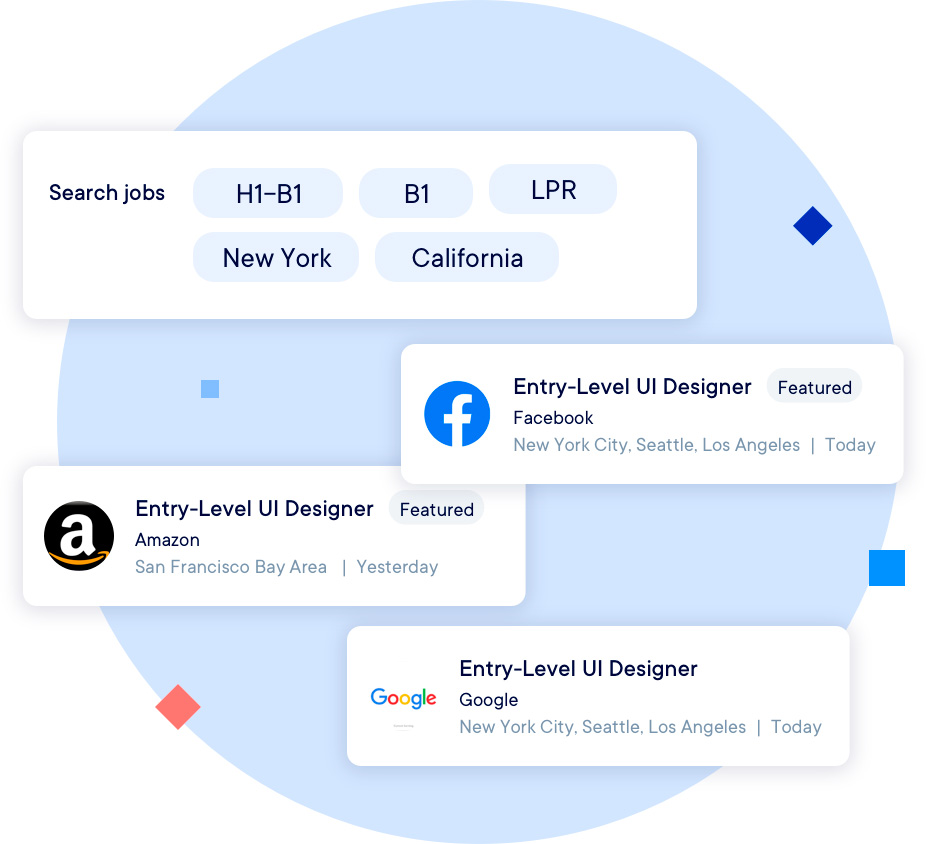 Boost alumni satisfaction and university reputation
Empower international alumni to build a successful career and life in the US after graduation
Support them in navigating the complex immigration landscape
Help them find meaningful employment opportunities
What's meaningful to international students is clear.
of prospects want enhanced admissions support and consistent communication.
of students want tailored career support from their university's career services
National Association of Colleges and Employers (NACE)
of alumni want to stay in the U.S. to work or pursue further education opportunities
U.S. Immigration & Customs Enforcement (ICE)
Be a champion to international students
International students face unique and complex challenges. Empowering applicants, students, and graduates to make confident decisions about their future in the US starts with you.
Used by leading universities to empower international students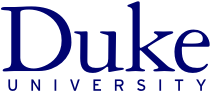 One of the huge values for us is the expertise of the Interstride team and their partners in creating webinars, content, and resources. It just feels like Interstride is two steps ahead, or sometimes ten steps ahead of where we would be.
Greg Victory, Assistant Vice President of Student Affairs and Fannie Mitchell Executive Director, Duke Career Center
Students find the webinars useful, and they also like the fact that they can just search for jobs and research companies that would sponsor them for H-1B visas. I've had several students reach out to me telling me that they have gotten interviews from companies that they found through Interstride. It's been a very positive experience.
Julian Huenerfauth, Assistant Director for International Student Career Services
Interstride provides exactly the same type of content that career centers are looking to provide. One of the challenges that career centers face when it comes to creating high quality content is that it takes a long time to create enough content to cover all the necessary areas of interest for international students. At Interstride, all of that content is baked in, and it is all highly relevant and of great quality.
Carly Smith, Director of Career Education
I had a student from the Philippines come to my office today who wasn't sure how to get started with her internship search. I had her register for Interstride right there and then I walked her through how to use it. After giving her some networking pointers and encouraging her to watch one of your webinars tonight, she left my office practically dancing down the hall.
Bob McGee, International Career Manager