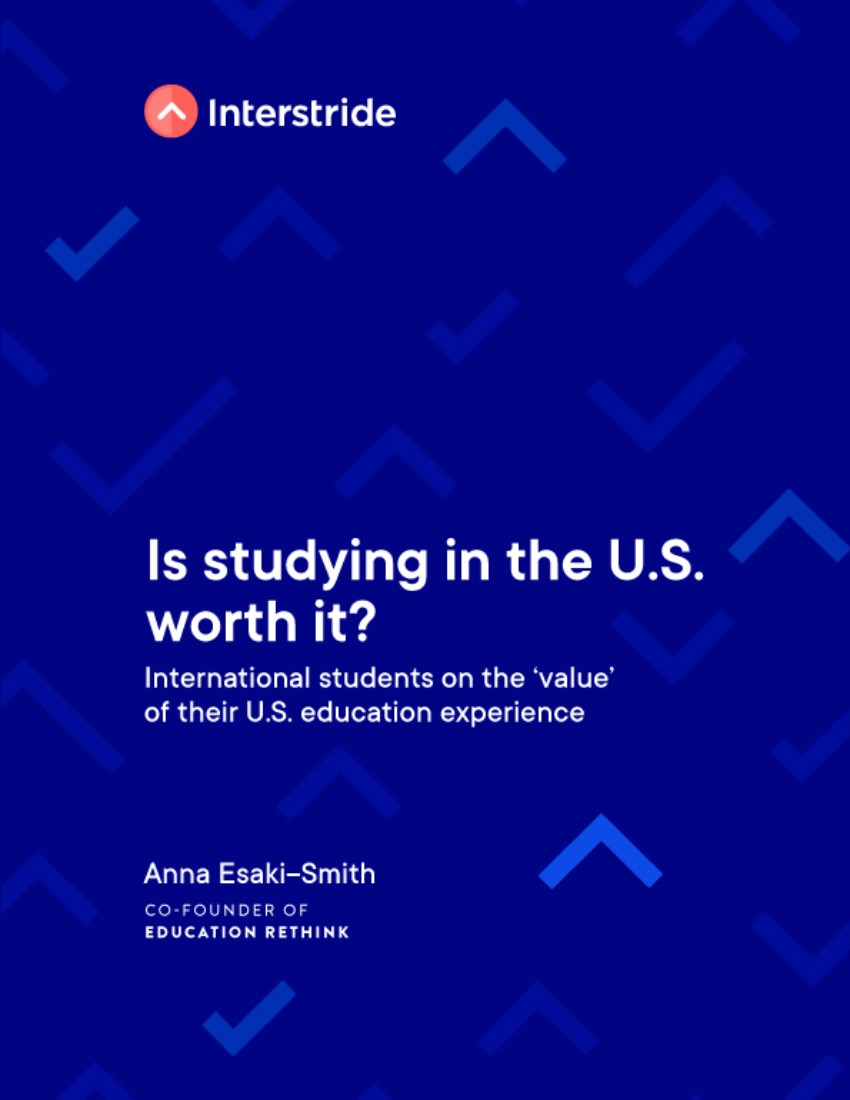 Is Studying in the U.S. Worth it?
There was a time when the U.S. education experience spoke for itself. Why wouldn't you want to study in the U.S.?
But times have changed. Today's international student has more options than ever when it comes to studying overseas. With the knowledge economy, employers often value skills over a diploma's pedigree, and students are also wising up to that evolution. When it came to "value," some students might think the U.S. comes up short, especially when it comes to jobs and career pathways.
At Interstride, we pride ourselves on keeping a finger on the pulse of what international students are thinking. Through this groundbreaking, survey-based research report, we capture student sentiment — about their goals, their university career centers, even their confidence – during a critical post-pandemic period. The better we understand the international students, the better we can do our jobs.
Highlights from the report include:
The top challenges that international students experience during the admissions process
The top resources and websites international students rely on.

 

Key topics of information international students want to know

 

Student sentiment across the entire admissions process.

 

Recommendations for higher-ed and admissions leaders to improve the admissions journey.
Read the report

Interstride is the #1 platform to attract, engage, and retain international students
180+
higher-ed institution partners
80,000+
students and alumni from around the world
1
seamless portal to support students to suceeed