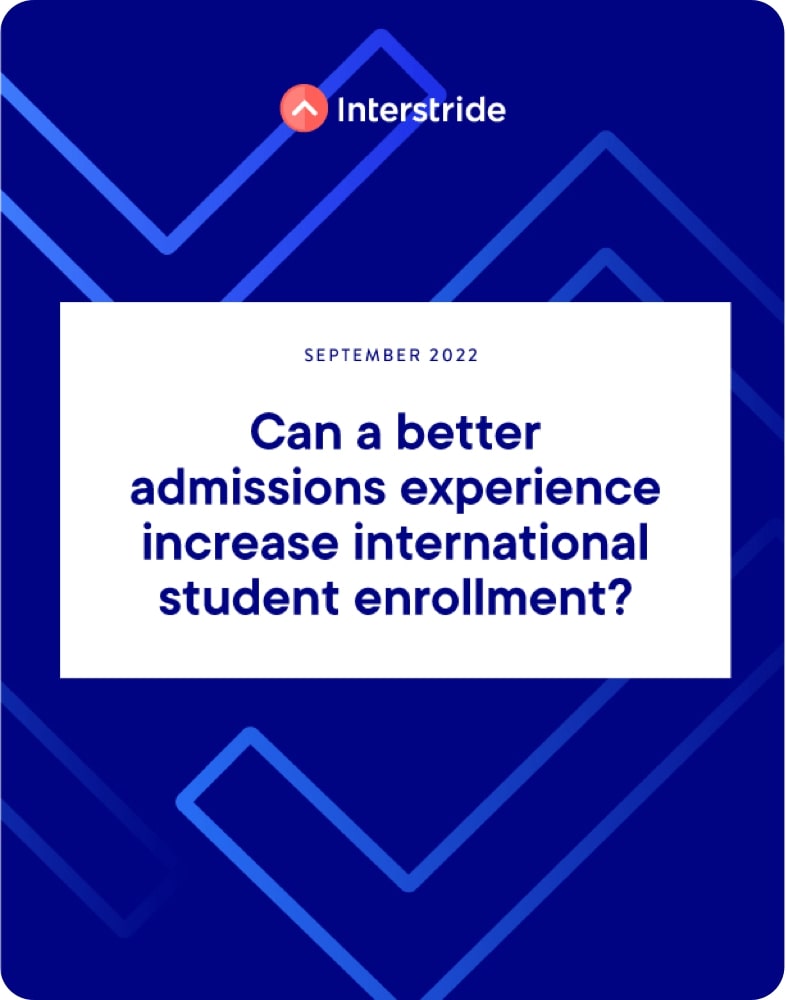 Can a better admissions experience increase international student enrollment?
Choosing to study in the U.S. is an exciting step for international applicants and prospective students. The admissions process, however, can be confusing and overwhelming. From researching schools and programs to completing applications to understanding financing and visa – international students often navigate this with limited or disjointed information.
Recovering from the pandemic, U.S. universities are seeing an uptick in international enrollment. However, the numbers have been declining over the past few years. More than ever, it's crucial to reevaluate how institutions are attracting, engaging, and supporting international students.
Interstride surveyed international students to learn about the challenges they faced during the admissions process. Higher-ed and admissions leaders can use these insights to improve the experience for international applicants and prospective students.
Highlights from the report include:
The top challenges that international students experience during the admissions process
The top resources and websites international students rely on.
Key topics of information international students want to know
Student sentiment across the entire admissions process.
Recommendations for higher-ed and admissions leaders to improve the admissions journey.
Read the report

Interstride is the #1 platform to attract, engage, and retain international students
180+
higher-ed institution partners
80,000+
students and alumni from around the world
1
seamless portal to support students to suceeed